DIY Wedding Veils
Veils are a fantastic DIY wedding project. By creating your own veil, you can add personal touches such as: choosing a non-traditional color, adding lace from your grandmother's wedding dress or creating a monogram. DIY veils can be creating simply with tulle fabric, a comb and a glue gun, or be more involved and require sewing or embroidery skills. Watch or read several how-to tutorials before getting started. At Denver DIY Bride, we love the DIY veil pattern, with 13 different veil styles, from One Blushing Bride.
1. Choose Your Veil Style
Veils come in so many styles! A traditional veil attaches with a comb or clip and can be short, like a birdcage veil, or long like a cathedral veil. A bridal cape may be designed with an opening to put your head through or it may have sleeves. Bridal wings are made from two pieces of veil material which are attached to each shoulder. Choose style that will compliment your overall wedding look. If you have very short hair, a veil with clips, a cape style veil or a Juliette veil will work better than a veil that attaches with a comb. If you plan to wear your hair down, a comb attachment may be more challenging to use. Search TikTok and Instagram for images of brides with dresses and hair styles similar to what you have selected.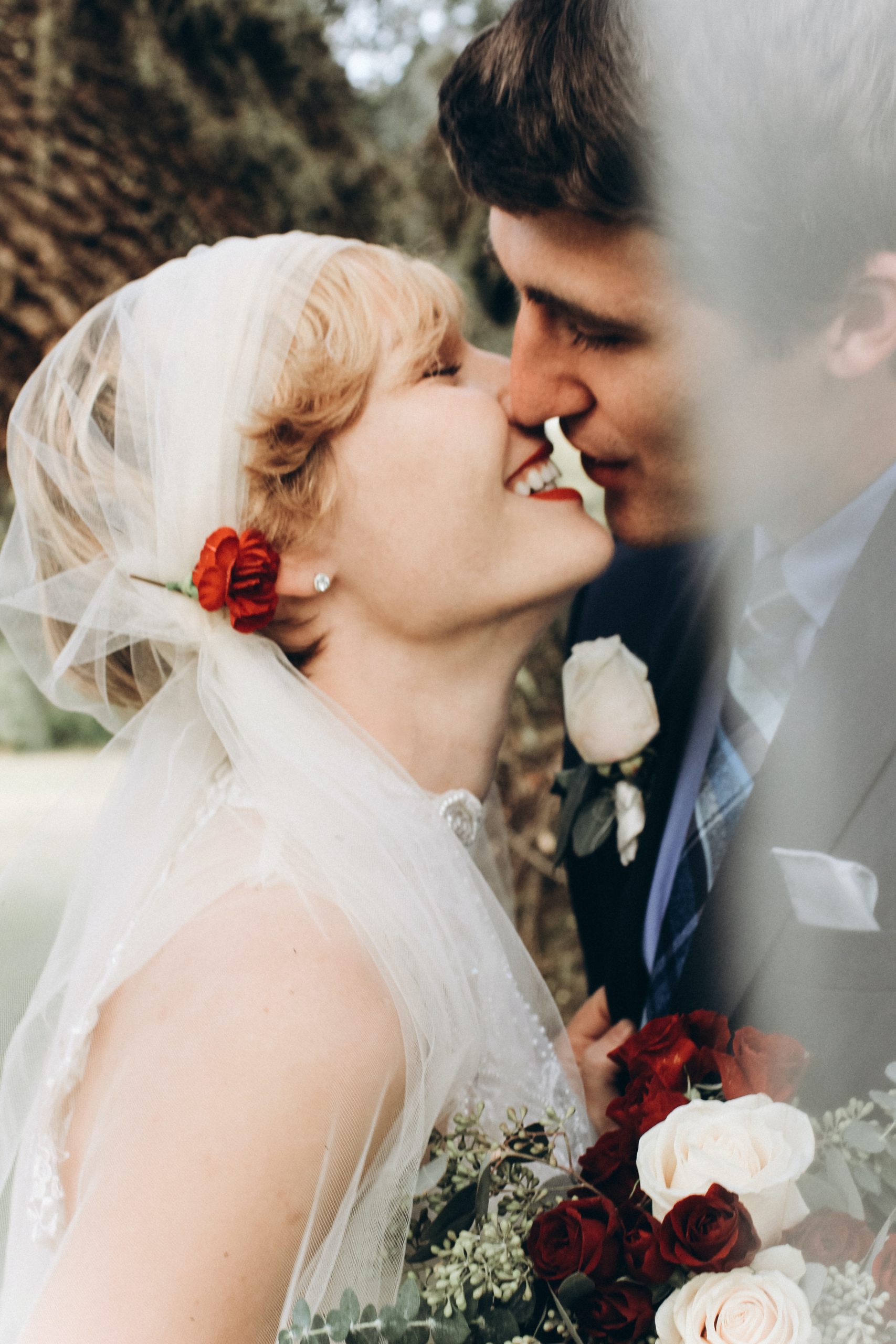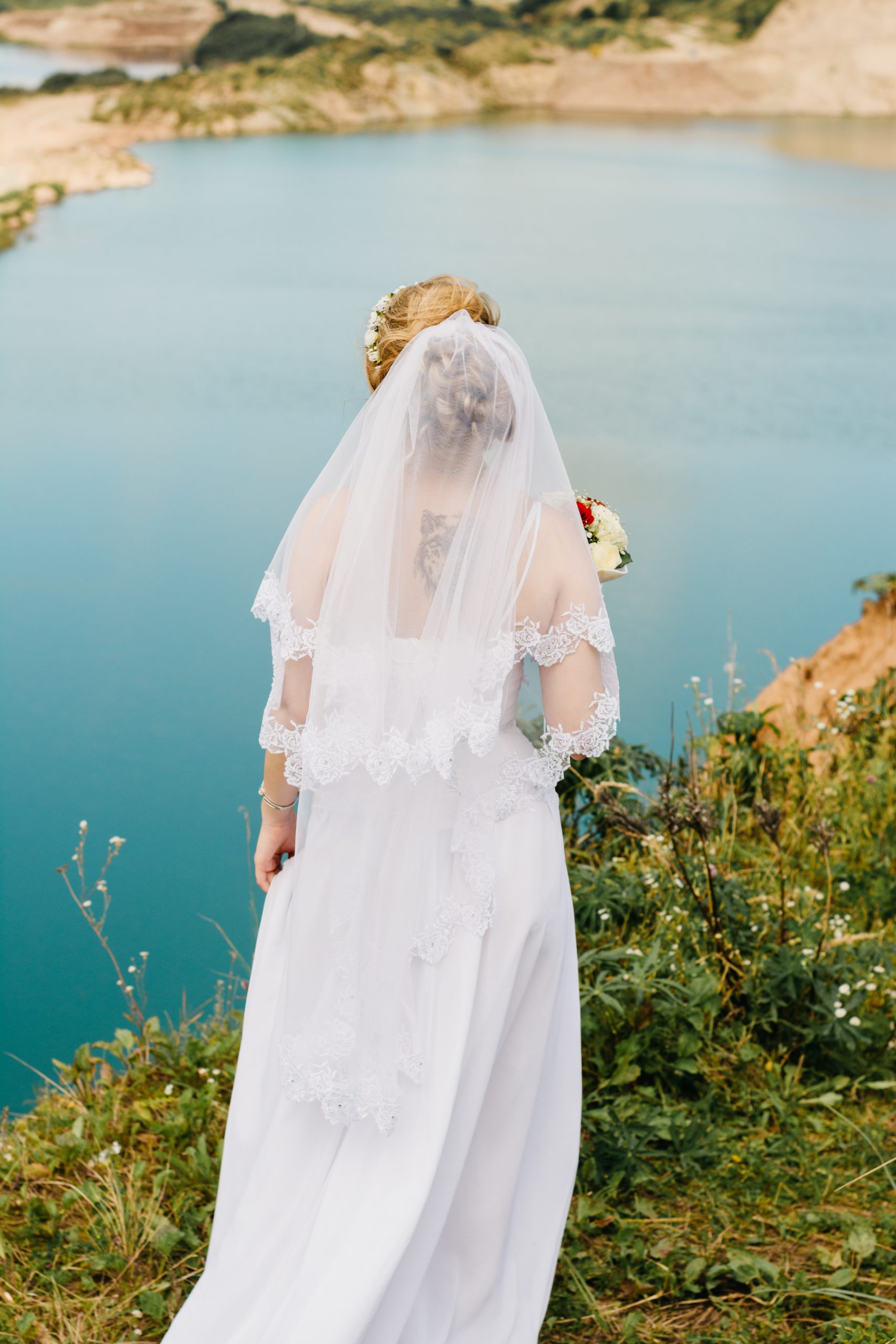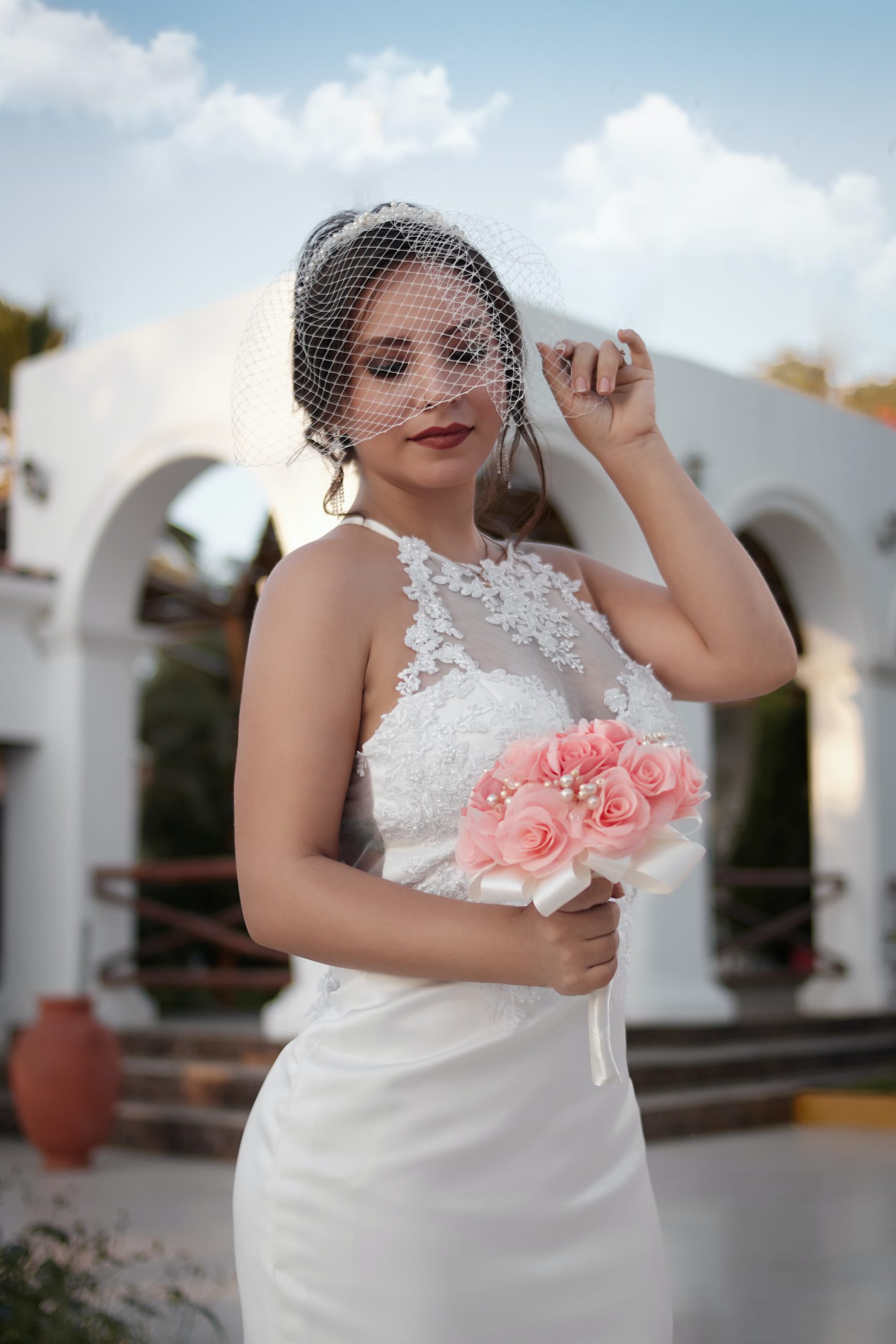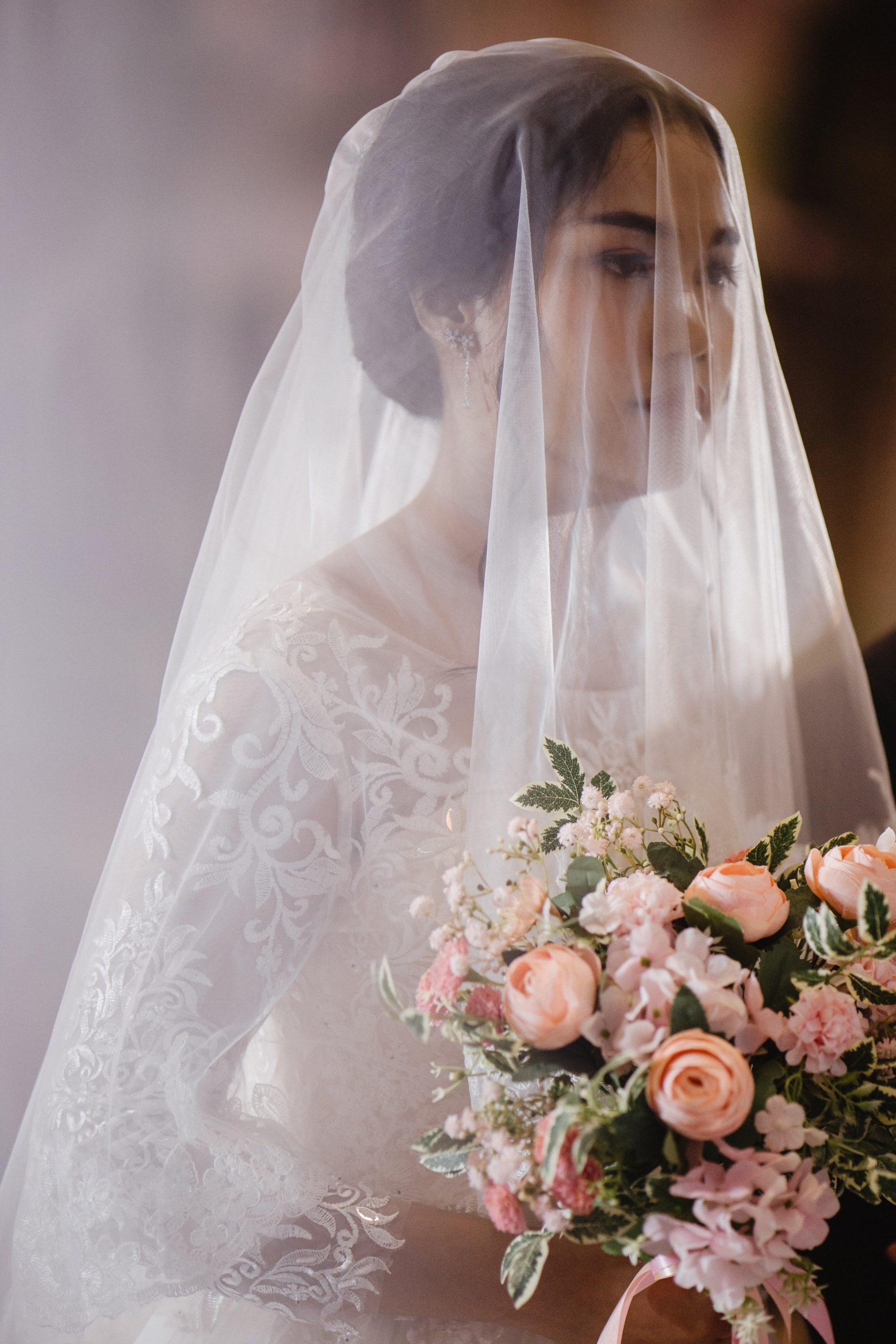 2. Select the Fabric
When choosing fabric for your veil you will want to consider drape, hand feel and workability. Drape is the way the fabric falls. Tulle is a traditional veil material that is quite stiff and will hold shape. Tulle does not feel as soft as other fabric types and is fairly easy to work with. Silk tulle and silk chiffon are not stiff and do not hold shape. Both fabrics are soft to the touch and may be harder to work with if you do not have prior sewing or fabric craft experience. If you are unsure, go to a fabric store and look at several different types of fabrics. Touch them, unwrap a few yards and see what it looks like. You can even buy a quarter of a yard to practice sewing with the fabric before committing to purchasing several yards.
3. Attachments: Combs, Headbands & Barrettes
Many veils are attached to your hair with a comb. In comb style veils, the functional comb is what the veil fabric is attached to and are hidden from view. Headbands can be used for long or birdcage style veils and are easy to add or remove from wedding day hairstyles. Barrettes or hair clips are other ways to attach a veil, make sure they are compatible with your planned hairstyle.
4. Add Lace & Trim
There are endless styles of lace and trim that can be added to your veil. Here, we show you just a few of the possible options. What ever color you want or style you want, there is some sort of option out there. Vintage lace is also an option. Look for bags of lace, or even vintage gowns that you can cut up, at thrift stores. You may also have lace from a loved one's wedding dress or other garment that can be incorporated into your veil.
Romantic & Magical DIY Weddings
DIY wedding veils are a fantastic way to add subtle, or not so subtle, style and taste to your wedding day outfit. They are a great project for beginners or experienced crafters. They are also entirely optional. If choosing a veil, or creating one yourself, is stressful or challenging, skip it! Add flowers or  jeweled clip to your hair instead. Or go unadorned. It's your wedding, your style. For styling ideas, check out this post from One Blushing Bride.
Visit Denver DIY Bride's Fashion & Beauty page for more DIY bride ideas and supplies!