Accent Lanterns
Metal lanterns add rustic romance to any wedding. Vintage lanterns can sometimes be found at thrift shops and can be modernized by replacing oil wells with electric candles. Modern lanterns are often battery powered or rechargeable. Lanterns can be added to centerpieces, used as aisle markers, held by the bridal party in place of bouquets, or used as part of accent lighting. Paper lanterns come in a variety of colors and sizes. Grouped or strung separately, they are a fresh decorative alternative to pedestals and topiaries.
1. Hanging Lanterns
Multipack hanging lanterns are a great way to buy matching lanterns for aisle markers, pathways, centerpieces, etc. Smaller lanterns, paired with flameless candles, accent any décor and any wedding theme. For a completely unique look, use lanterns in place of bouquets carried by the wedding party. This is a beautiful alternative to flowers for evening backyard weddings. Or, for indoor weddings, turn down the lights as the wedding party walks down the aisle.
2. Extra Tall Lanterns
Use tall lanterns to flank entryways, along outdoor stairs, to add height to centerpieces or accent tables, etc. Larger lanterns can also be hung from arches, shepherd hooks, fences and trees. Tall lanterns look fabulous with pillar flameless candles.
Avoid tealight candles with tall lanterns. They won't give off enough light for the size of the lantern. Large lanterns can be filled with several strands of fairy lights for a romantic and whimsical atmosphere. Read more about fairy lights in Get Glowing: 3 DIY Wedding Fairy Lights.
3. Paper Lanterns
Paper lanterns are charming. Hung from ceilings, they draw the eye upward. Hung from tree branches at a DIY wedding, they add a whimsical fantasy element to the décor. Paper lanterns come in a variety of colors and sizes. Small lanterns may be just a few inches round and are interesting accents to table décor. Large paper lanterns, up to 24 inches and beyond, are statements. Multipacks are available in coordinating colors in a variety of sizes.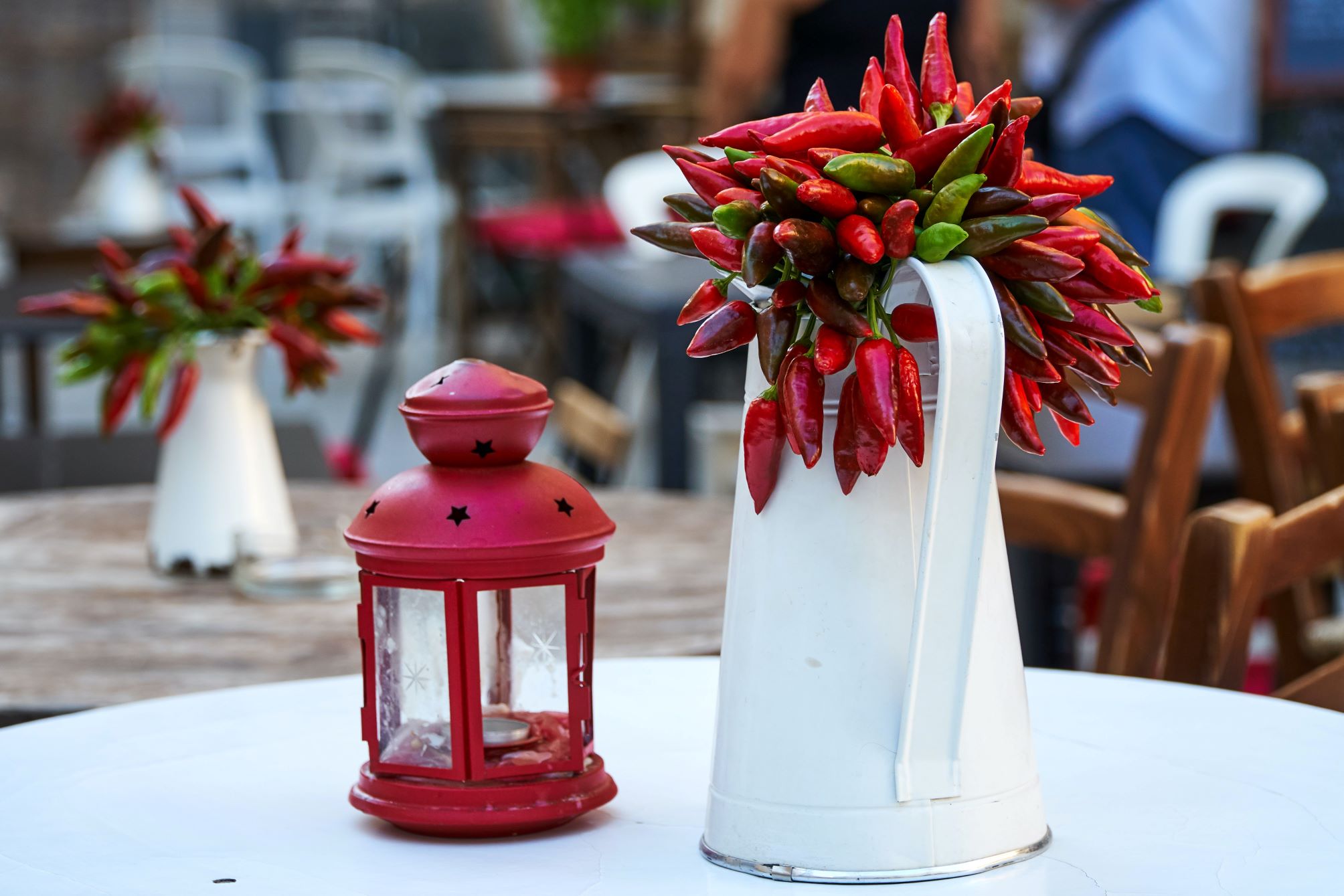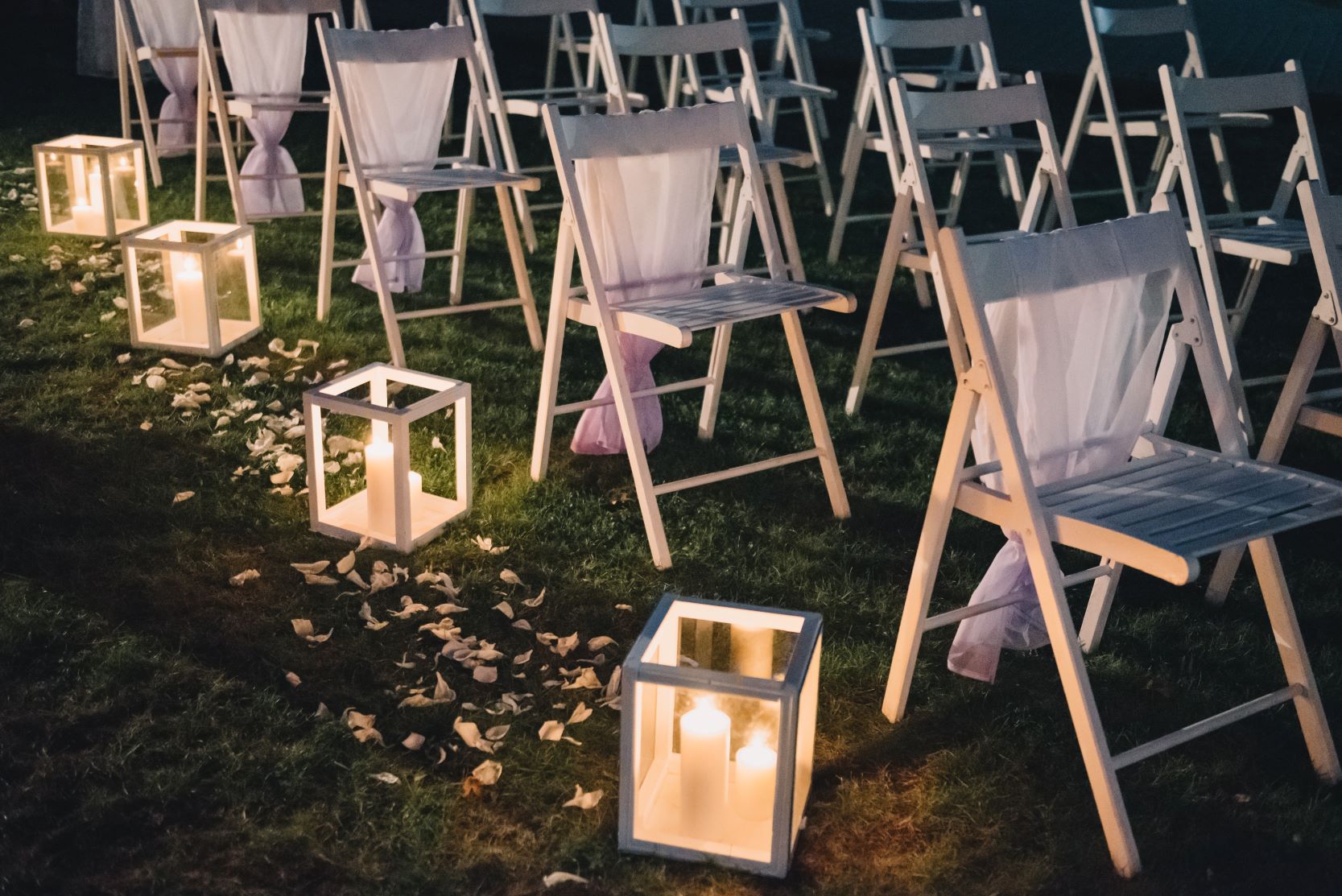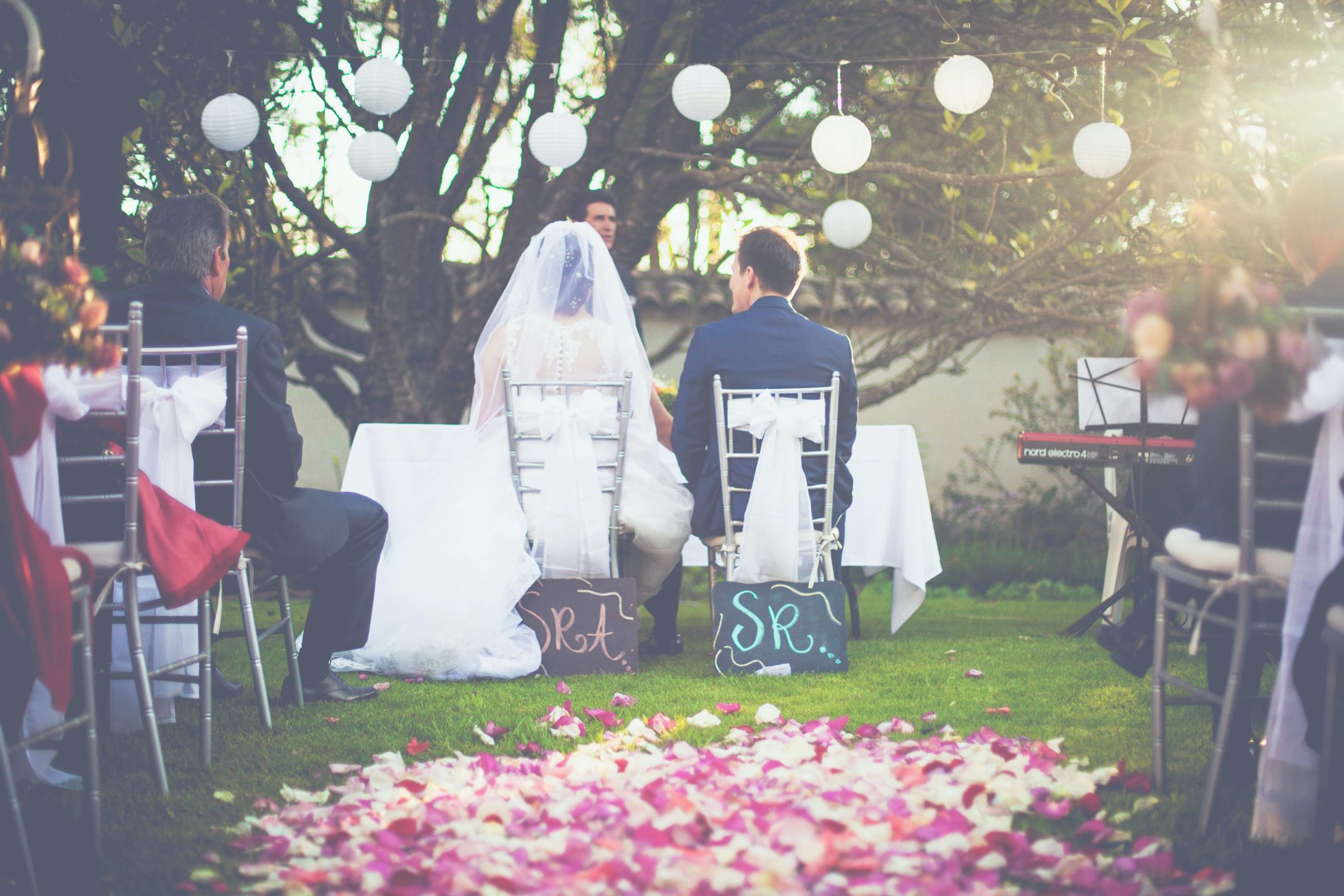 Romantic & Magical DIY Weddings
For a DIY Bride, using lanterns in centerpieces, decorations and as functional lighting, is a great way to create atmosphere and highlight areas of your ceremony and reception Fill lanterns with fairy lights, floral arrangements, flameless candles or even use a large one as a card box. No matter how you use lanterns at your DIY wedding, they will add a touch of romance and magic to your big day.
Have you created a wedding registry yet?